2007-2008 Community Quilts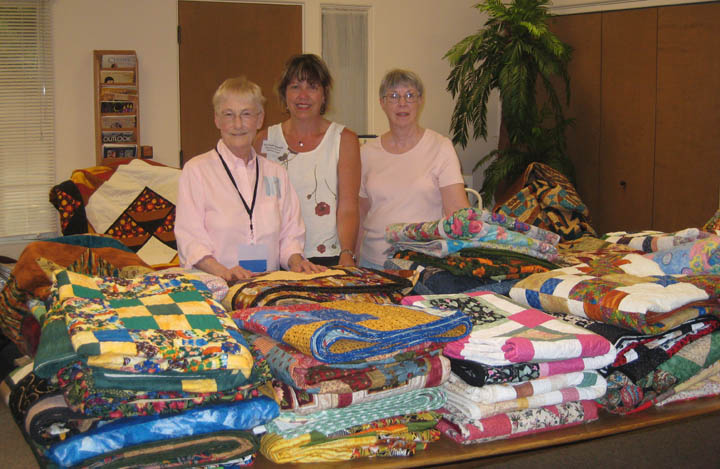 The Guild has selected Transition House as the recipient for our community project this fiscal year. Transition House is a community-supported, volunteer-based organization established for family transition from homelessness to self-sufficiency. The Daily Sound published an article about our donation to Transition house which you can read here.
Transition House offers emergency shelter, transitional housing, and long-term permanent affordable housing for local families. Since these families come with little possessions, a comfortable bed with a pretty quilt to cuddle in will help them to realize that there are those who care for their well being. The thought is as valuable as the quilt itself.
Since the rooms at the shelter are furnished with bunk beds, most of our quilts will be approximately 60" X 78" with a few cradle-sized quilts for very young children. All the quilts are due at the June guild meeting.
Kits of fabrics and batting are available to Guild members at our regular Guild meetings. Come and check out our beautiful fabric or use that extra fabric from your stash and make one of your favorite patterns or try out something new.
The reward is not only creating a wonderful quilt but the joy derived by contributing to a family's future health and happiness."