2009 Opportunity Quilt
Cosmic Explosion
Congratulations to the Winner, Patty Whitaker!
Even more amazing is that Patty is the aunt of the quilt maker, Kathryn Draine.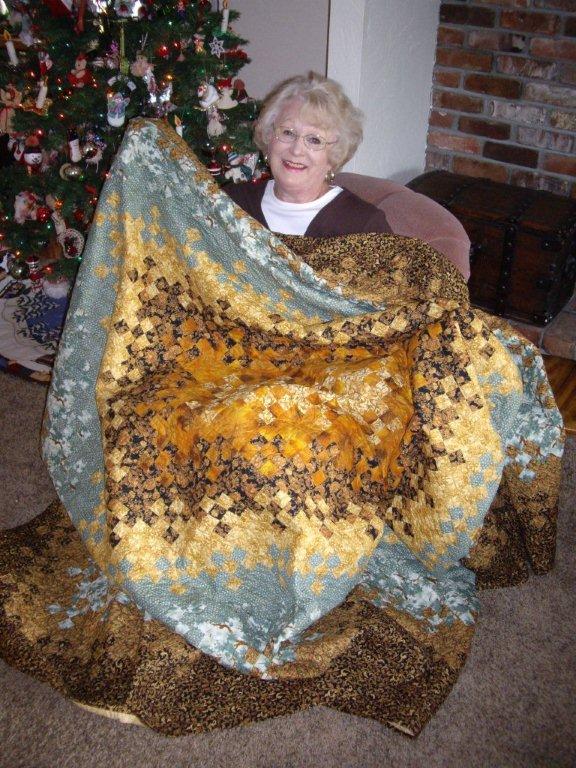 This heirloom quality quilt was constructed by member Kathryn Draine. The pattern is Blooming Nine Patch from the book Tradition With A Twist by Blanche Young and Dalene Young Stone. Nancy King of Santa Barbara Custom Quilting added the machine quilting using an overall pattern of shooting stars in gold metallic thread.