Challenge Quilts
Challenge 2009
Click Here to view a slideshow of the 2009 Challenge Quilts.
Click Here to view other photos from that evening.
Click Here to view quilts with description.
* if the slideshow does not play, click here to download Flash Player.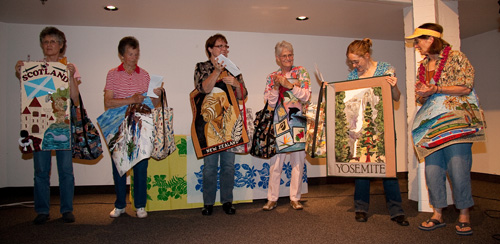 The Top Six Quilts:
Scotland by Kathy Draine; Ski Squaw Valley by Patty Latourell; Aotearoa by Jeanne Surber; California's Hidden Treasure by Pat Masterson, Yosemite by Ranell Hansen, Senegal by Isabel Downs.

The top prize went to Ranell Hansen for "Yosemite".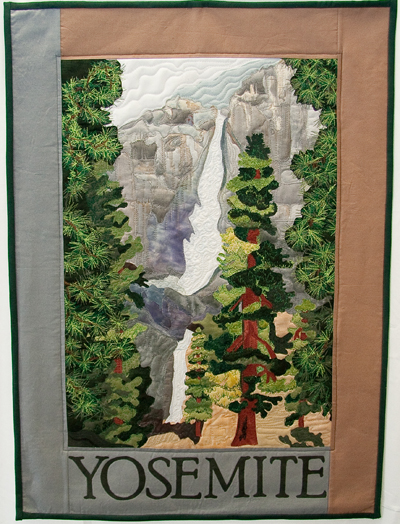 The Challenge:
Where would YOU like to vacation? We'll all be WORLD TRAVELERS with this year's "For Members' Only" Quilt Challenge: "Travel Poster Art", with entries to be unveiled at our June 11, 2009 Guild meeting. Let's celebrate the beauty, and art, of travel posters that have the power to whisk us away with the lure of exotic locales or dream of a longed-for destination.
The colorful photographic images commonly seen today on travel posters are breathtaking, but DO check out "vintage travel posters" for some graphic inspiration… many contain wonderfully artful compositions. The Internet is an excellent source for some great viewing examples; be sure to give these two sites a try: http://www.allposters.com and http://www.posterclassics.com
Co-Chairs: Kathy Rose, Isabel Downs