January 11 2018 Guild Meeting
Linda S. Schmidt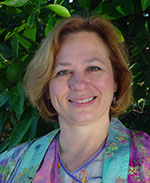 "Short Attention Span Quilting - Quilts Only"
This is a grand panorama of my development as an art quilter, starting with my Grandma's quilt, my first blue ribbon quilt, and moving on through patchwork, story, portrait, landscape, abstract, and liturgical quilts. All of the quilts have their own story, and each one is completely different from the next.


Workshop January 12- GVCC
"Life's a Beach"
In this easy, fun, workshop, you will make a sandy beach in the morning, complete with shells and rocks and a ripple of water; then in the afternoon, you will make a crashing wave. In the process, you get to play with all kinds of fun STUFF - Puff Paint, sheer melted fabrics, fabric paints, Angelina fiber, Tintzl, melted painted cellophane and tiny beads. Come on to the Beach and Catch a Wave!