May 10 Guild Meeting
Velda Newman


"A Painter's Approach to Quilt Design"
This lecture is about inspiration and evolution. Through slides I show how I started, how I work now, and share a little bit about what I've learned and the obstacles I've encountered throughout my 20+ year creative journey. My intention is to encourage by example. I hope attendees will leave inspired - feeling that if I can do it they can too. I like to bring as many quilts as I can and am open to all questions.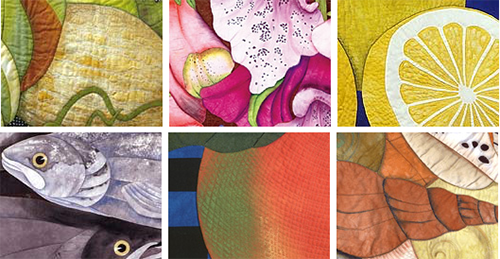 Workshop May 11
Texture and Form: A Technique Class
Nature is an endless source of beauty and inspiration. With this in mind, learn how to get rid of the "flat" look and turn fabric into something interesting. These easy machine stitching techniques can be used for quilts or clothing. (Book reference: A Workshop with Velda Newman; available now @ Amazon.com or C & T Publishing.com.