Earn $$ for guild programs!

Click on the Amazon logo above and bookmark it so that your future purchases can be credited to the Guild's Amazon Associates account.
LIKE Us!


Browse our web site to learn more about our guild and our activities.
July 12 Guild Meeting

There will be no Treasure Table or Library.
The church will be painting inside the kitchen,
so unfortunately there will be no access to the kitchen.

Entertainment by Ukulele

Bring your Hawaiian CDs and Your Hawaiian Inspired Dishes!
View April Member Challenge Photos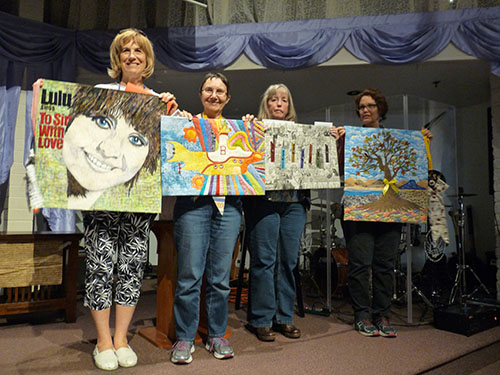 Photos by Carol Boyce
Directions to our Meeting and Workshop Locations

Guild meetings are held on the second Thursday of each month. Meetings begin at 7 p.m.

St. Andrew's Presbyterian Church
4575 Auhay
Santa Barbara, CA




Workshops are usually held on the second Friday of each month from 9 -3 pm at the Goleta Community Center, Room 2.




Guild Board meetings are held on the third Thursday of each month. Meetings begin at 6:30 p.m.

Maravilla Craft Room
5486 Calle Real, Santa Barbara 93111

SUPPORT OUR